Helping residents to recycle correctly
As part of Charpak's programme to support Huntingdonshire, Peterborough and Cambridgeshire residents to with their product, packaging and recycling awareness, Charpak joined the Oxmoor Community Group's Christmas Coffee morning on 28th November 2019.
Receiving a warm welcome from the host, Councillor Jill Tavener, and all attendees, Charpak outlined how the company is committed to reducing plastic waste, and reuses existing materials through the Cambridgeshire-wide local circular economy and recycled materials.
Explaining how Charpak reuse the County's recycled plastics to manufacture new packaging again and again, Charpak's Marisa Brennan, outlined the circular economy programme, and why the company is so passionate about this: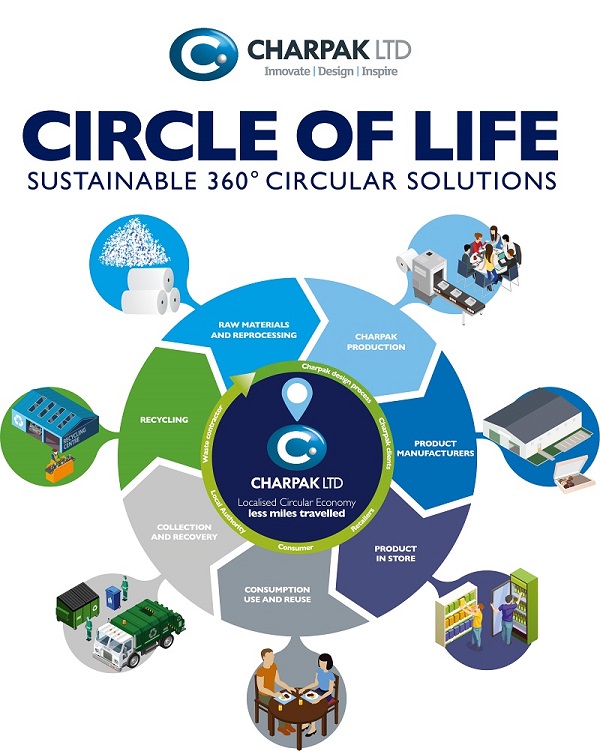 "We are a Huntingdon-based, family-owned business, and we all live locally.  We hope our messages will be shared with friends and families to create a mushroom effect.  We work from the principle "From acorns, oak trees grow."  Charpak believe the time we spend with residents is so important.  Waste, recycling and reprocessing can be complex, so we hope to help reduce some of the confusion. Not all plastics can be recycled, but we are absolutely committed to making packaging that reuses existing plastics, and packaging that can be reused, recycled and made into new packaging again and again.

The local circular economy collaboration involves Huntingdonshire District Council, Peterborough City Council and all Cambridgeshire Local Authorities in the RECAP Waste Partnership, waste contractor Amey and a local re-processor to recover and recycle existing plastics materials.  By showing residents the products Charpak manufactures from existing plastic recycling which they place in their household recycling bins, we hope we can help increase recycling rates throughout the county. 

Already within the first six months, Charpak have manufactured over 8,000,000 pieces of packaging from Cambridgeshire's recycled clear plastic material.  It's important we show our residents the facts about how some of the items they put in their household recycling bin are recycled." 
Residents to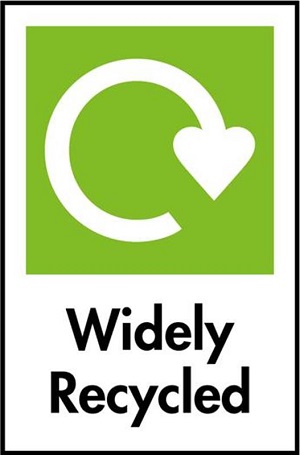 ok part in a fun quiz with wrapping paper and pulled their Christmas crackers to help people understand what items can and can't be recycled.  Some Christmas wrapping paper can be recycled, and unfortunately some wrapping paper can't.  Charpak demonstrated the "scrunch test" which shows residents which wrapping papers can be recycled.  If the wrapping paper stays scrunched it is aluminium foil and can be recycled.  If it springs back open it is metallised plastic film and can't be recycled.  One to remember at Christmas, and fun for all the family.  To find out more, simply google "the scrunch test".
Some of the residents had recently visited Amey's education centre at the Waterbeach Waste Management Park, which probably explained the high number of correct answers in the Christmas cracker quiz! Schools and community groups can book a visit to the site by visiting the website.
Find out more about what happens to your recycling by visiting the RECAP website www.recap.co.uk/recycling/.
Keen to support Huntingdonshire District Council's "A Waste-Free Christmas" and keeping with the Christmas theme, Charpak updated the residents about recycling Christmas trees.  Residents can put their real Christmas tree with their garden bin for collection in January.  Simply place the tree next to your household garden waste bin, and it'll be collected by Huntingdonshire District Council collection crews.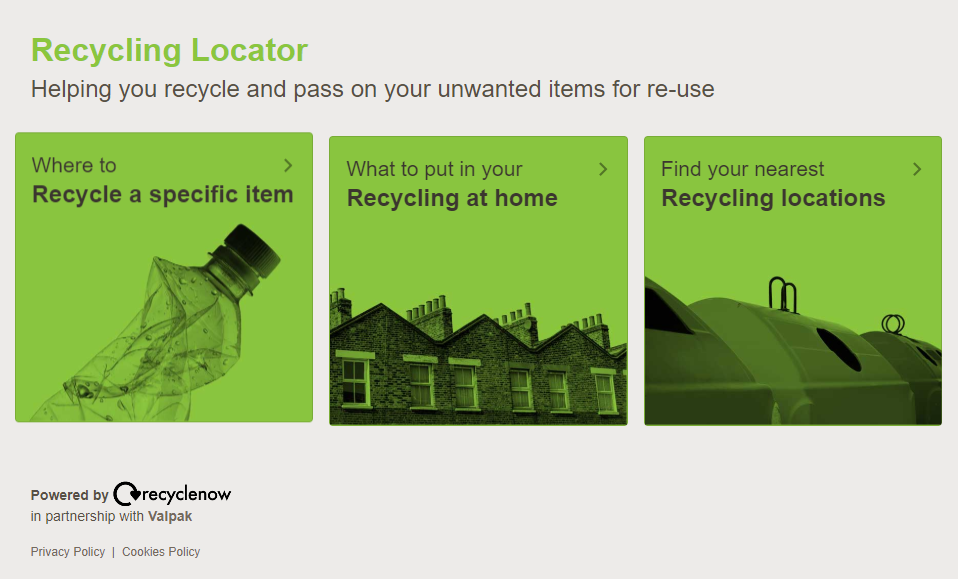 Charpak also introduced the Recycling Locator.  Available at www.recyclenow.com residents can find out what can be recycled at home, and what can be recycled elsewhere in the local area.  For example at supermarkets, or Household Waste Recycling Centres.  This is kept updated, so we recommend checking this, if there's any uncertainty with what to recycle, and where.
Marisa explained the OPRL UK nationwide On Pack Recycling Labels to help residents understand what to look for on packaging they buy in supermarkets.  The OPRL nationwide scheme has a simple labelling system which not only helps residents make more informed decisions when choosing which products to buy, but also, after use, help them know which packaging can be recycled.
Marisa Brennan said:
"I was delighted and so impressed by the knowledge within this incredibly engaged community group.  We hope that continuing to spend time with local residents, answering their questions and helping explain what we're trying to achieve with our circular economy, and explaining the OPRL nationwide labelling and Recycle Now Recycling Locator, we hope to encourage our local residents to recycle more and more so we can prevent all waste and reuse more of our existing resources."
Thank you to the Oxmoor Community Group for the delicious mince pies, homemade cakes and warm welcome.
Charpak wishes everyone a happy and waste-free Christmas.