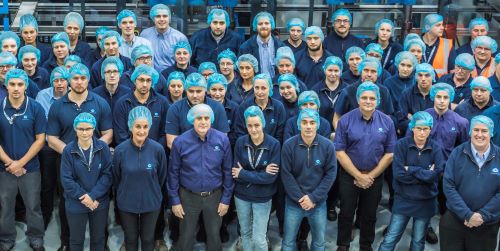 Charpak would like to reassure our customers, employees and suppliers that Charpak take our duty of care very seriously.
Actively supporting the medical sector and FMCG food sector we help keep the supply chain moving. 
For food packaging, fast prototyping, and medical transit-tray protective packaging needs, Contact Us
Updated 26/03/2020
As part of Charpak business operations, our robust business continuity plan is fully functional and underway to mitigate risks, to prevent and minimise the spread of Covid-19/Coronavirus.  The health and wellbeing of all stakeholders is our primary concern.  We understand there is uncertainty and questions, which when answered, will help your business continuity.

For Your Safety and Protection
In response to the Coronavirus outbreak, Charpak's Pandemic Policy has been deployed to safeguard everyone.  This is in continual review and closely monitors the latest official Public Health England, World Health Organisation and Government guidance. Practical measures have been, and continue to be adapted and deployed.
All Charpak procedures are updated daily based on the official workplace guidelines to protect the Charpak workforce and all personnel.  To protect all parties unnecessary travel and site visits are restricted; and additional hygiene standards have been implemented.  Social distancing, adapted practices of working in production and manufacturing , and remote working from home has been deployed.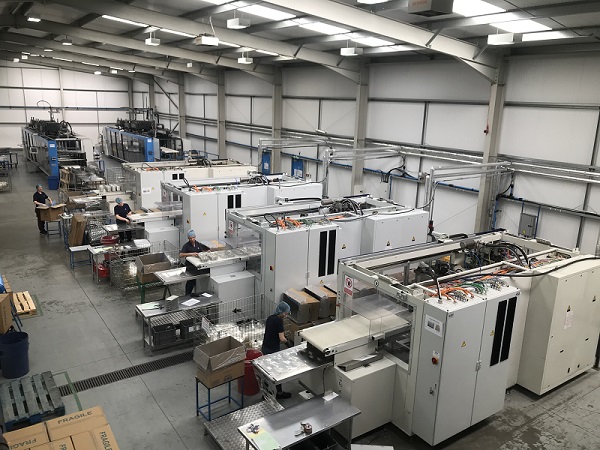 We apply the strictest Food Hygiene and Safety Standards
We reassure you there is no risk to our products regarding virus contamination.  Charpak is a BRC/ISO Certified company, we maintain the strictest food compliance and hygiene standards.  Charpak's food-grade and food-safe packaging products are manufactured from material sourced from within the UK.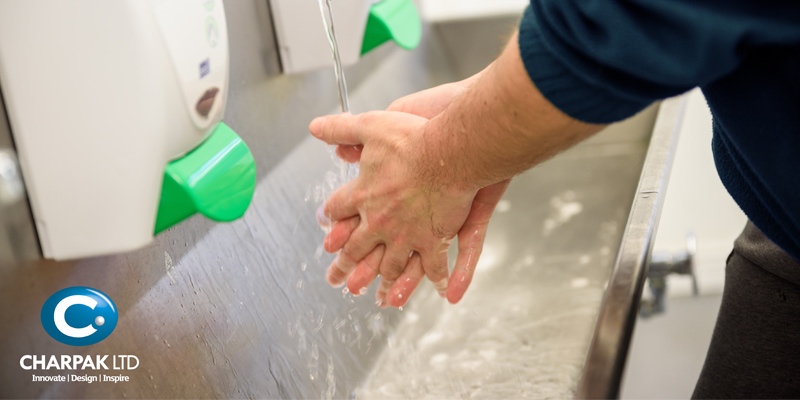 Open as Usual
Our business continues to operate without interruption.  Charpak office hours are 9am – 5pm, with our manufacturing facility operating with adapted working practices.
Well established, and long-term relationships within our supply chain means we maintain continual contact with our suppliers, through phone and email communications, and are using digital and technology-led communications to apply social-distancing measures.  We assure you that Charpak's supply chain is stable, and have not encountered or anticipate any issues.  The workforce levels are secure with a combination of full-time, and part-time personnel.
Charpak can offer rapid packaging design, prototype and manufacturing capabilities.  We can provide essential support to various sectors' supply chains during these changing times and can keep supply chains moving.

Monitoring the changing situation
The Coronavirus outbreak is a rapidly changing situation.  Official guidance is reviewed daily, with contingency planning, and business continuity updated by the Pandemic Team and governed by the Charpak Directors.
We would like to reassure you that Charpak is well prepared to adapt, and respond to the fluidity of the situation, and trigger further contingency plans as necessary.
We have created additional capacity to support the food manufacturing, medical and healthcare sectors.
Maintaining high service standards
Committed to delivering high service levels to all customers, employees and suppliers, the Charpak leadership team is available to answer your queries, and maintain an uninterrupted service.  To ensure your query goes to the right department, please visit our Contact Us page for the key information.
Stay safe, and well.
Yours sincerely
Paul Smith,
Managing Director, Charpak Ltd
For fast prototyping, medical transit-tray protective packaging and food packaging Contact Us
Protect the NHS, Save Lives.