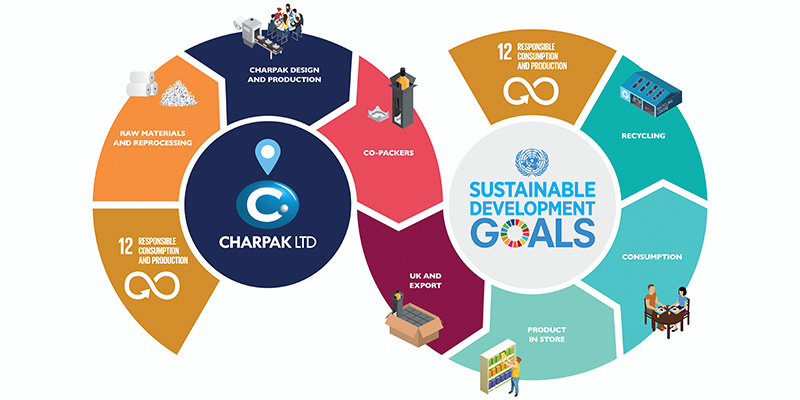 Sustainability is at the heart of Value Added Packaging
Charpak Managing Director, Paul Smith, was interviewed by Packaging Innovations to discuss the importance of value-added packaging for the drinks sector and the significant difference it can make to spirits producers, distillers and those throughout the premium drinks sector.
Q:  Why is value added packaging so important in the drinks sector? 
We know Value Added Packaging (VAP) is an important part of the drinks brands' portfolios because it helps brands, producers and distillers differentiate their products.  In such a competitive sector, it means they can offer consumers extra value, such as mixers, chocolates, branded glasses, stirrers and jiggers – particularly when it comes to gift buying.  We see VAP as an essential part of a global brands' product mix because add-on products create that extra va-va-voom and wow factor.
It's key to differentiate, add value, and continually innovate. From regionalisation, to emerging global markets, into retail, duty-free and export, value added packaging helps to differentiate a brand from the crowd.  Beautiful products, beautifully presented add that extra luxury feel to consumers' experiences with the premium drinks brands.
The amount of time, resources, effort and passion put into the development of new flavour innovations, incredible bottle designs, outer packaging and gorgeous end products, product protection is vital. Particularly with the aging time required for distilled spirits, presentation and product protection is vital.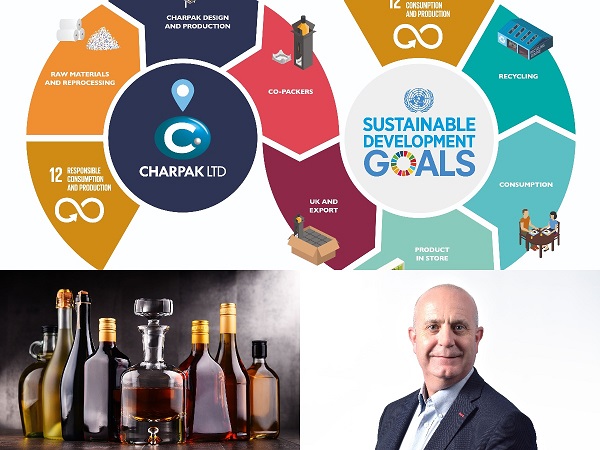 Q: What is your creative process, and how do you develop your designs for value added packaging and designs?
The creative process is tailored to each client's specific requirements.  This allows us to be incredibly responsive, from the initial brief to full manufacture.  We can achieve full design to manufacture and distribution in 29 days because our creative and NPD process is so agile, and because we control the entire design to manufacture process in-house.
Our packaging specialists liaise with customers to get an initial design brief.  This is either based on what the client is trying to achieve, the issue they're trying to solve or both. 
Our packaging designers develop the concept designs and 3D visual presentations for our customers. This gives clients a true visual representation of how the end product will look on shelf.  And we provide a range of design options to choose from. This is also highly efficient during the NPD process as any measurements, technical specifications or design tweaks are fine-tuned and re-engineered, even before sample production.
After client approval of designs we produce production ready samples.  These are thermoformed (or vac-formed) in different materials, colours and thicknesses for client review, to run feasibility trials or put into consumer research for example.
Then we go into tooling and production.
Q:  Are there any trends that you've noticed in drinks packaging lately?
As well as product innovations themselves, we're seeing a compete awakening of the industry to sustainability and recyclability. With Net Zero 2050 targets, greenhouse gas emissions and global concerns about carbon footprint growing ever-more pressing, we welcome the drinks sector taking greater responsibility and re-examining its packaging.  Whilst food and packaging waste has been at the forefront of the media, drinks packaging has been less so. Sustainability, recyclability, carbon footprint and ethical sourcing must be higher on the drinks sector's agenda. This is a huge consideration for brands, and particularly with additional global distribution and import/export taxation implications.
We would like to see greater heed paid to both the energy and water resources used in different types of packaging.  The environmental impact of international sourcing and shipping, only for drinks products to be re-exported again almost doesn't bear thinking about, except we think about that and much more.
Q: Finally, is there anything in the pipeline for the brand? What can we look forward to seeing from you in 2020? 
There's always something new in the pipeline from Charpak. We want to utilise our circular economy as much as possible and we will continue to use as much recycled content as is feasible in every pack without jeopardising the integrity of the product or brand. We aim to drive more recycled content and reuse of circular economy resources within the drinks sector.
Our value-added packaging (VAP) is precision-engineered and manufactured, which not only adds value, but offers cost savings because it reduces the risk of product damage. Our packaging is also pre-formed to exact specifications, helping to tackle challenges around waste prevention, and efficient use of resources to reduce environmental impact.
We look forward to welcoming existing and new customers to Ecopack on Stand K24 at Packaging Innovations 26-27 February 2020 where our packaging specialists will continue to design,innovate and inspire our customers, ensuring the value added packaging solutions we manufacture don't cost the earth.
To read the full Big Interview with Paul Smith, visit The Drinks Report.
Contact our technical experts, design engineers and packaging technologists on 01480 434 434 or enquiries@charpak.co.uk to see how our award-winning team can help your business achieve its packaging and sustainability goals.