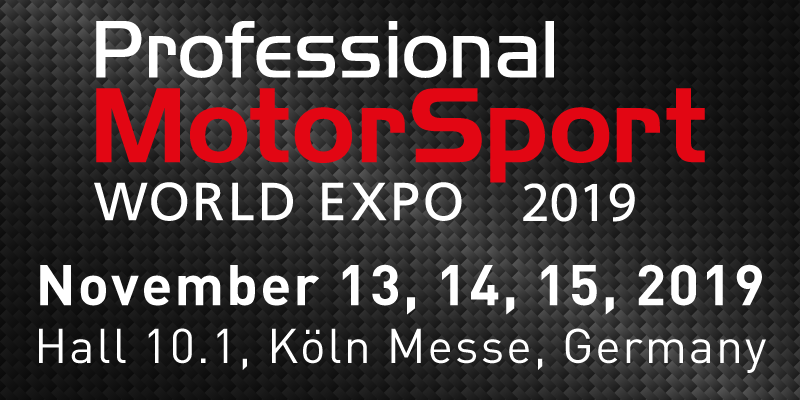 Circular Economy high-performance engineering solutions
Joining the Professional MotorSport World Expo 2019  on Friday 15 November 2019, Charpak Automotive Lead, Niall Johanson, has been invited to present "Recycled plastics in the circular economy meets high-performance engineering" as part of the Expo's comprehensive workshop programme.
Niall will discuss the value of putting in place circular economies for recycled, lightweight thermoformed plastic packaging in the high-performance engineering industry to resolve in-process manufacturing and distribution challenges.  Having created circular economy solutions, and closed-loop protective packaging programs for existing clients Charpak are well placed to offer their expertise and advice on how to deliver all-round component part and new technology protection to the industry.
The unique benefits in reduced costs, increased efficiency and greatly improved end-product reliability is exponential for leading OEMs, engineers and component manufacturers.  The circular economy solutions presented will address first-hand the challenges of reducing damage, waste and lessening environmental impact.  All new technology solutions promise an improvement in product and component part reliability.
Niall's presentation will have particular relevance to engineers involved in power electronics, traction battery pack production and other fragile or critical components, especially when using robotised manipulation.
Practical case studies will be introduced, demonstrating the potential gains OEMs, race teams, component manufacturers and distributors can achieve when reviewing the product-specific solutions that Charpak can design and manufacture now, to improve process controls and operational efficiencies.
As an essential aspect of the supply chain and in-process manufacturing Charpak packaging solutions can deliver significant benefits to efficiency, hygiene and environmental gains, in addition to substantial cost savings. Charpak's Automotive Lead, will introduce real-life examples of the precision-engineered packaging which is manufactured to the same tolerances and accuracy as the components themselves.
Niall looks forward to meeting old friends and new at the trade-only Expo on 13-15 November 2019.
You can register for your free delegate pass to the Professional MotorSport World Expo here and see the Expo Preview here.