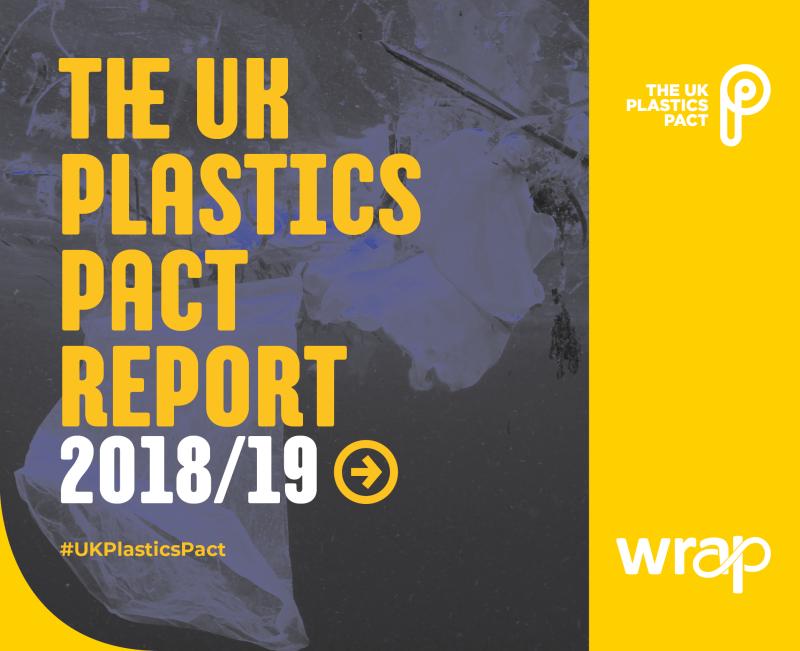 The UK Plastics Pact Progress Report 2018/19
As active Founding Members of The UK Plastics Pact, Charpak is proud to be making significant contributions towards achieving The UK Plastics Pact targets.
This unique collaborative initiative will create a circular economy for plastics and aims to achieve a systematic overhaul of the plastics system in the UK.  It brings together businesses from across the entire value chain, with UK Government and NGOs to tackle plastics waste.
The first annual report from WRAP, published on 17th December 2019, shows the progress and performance towards The UK Plastics Pact's four targets.  The report also shows where the biggest challenges lie.  The UK Plastics Pact Annual Report can be found here.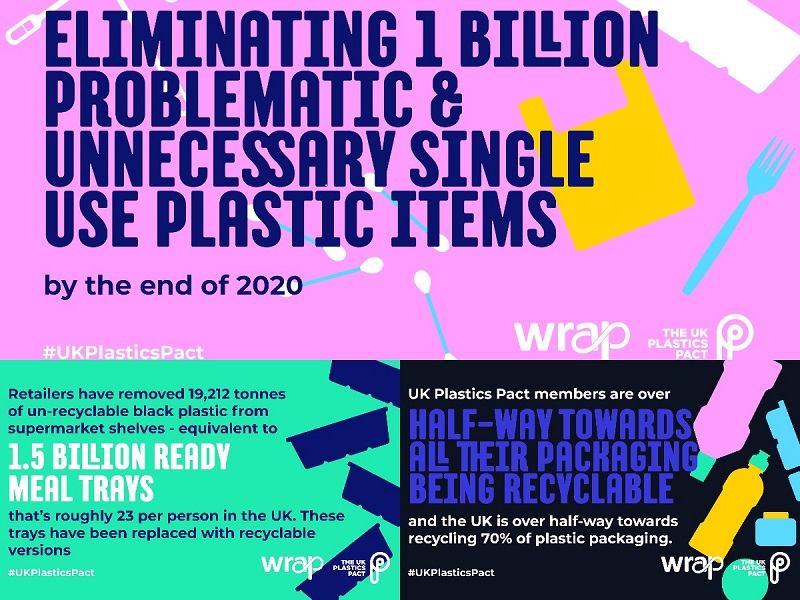 Meeting these targets by 2025 will not only result in a circular economy for plastics, but also a reduction in virgin plastic production.  This will be achieved through increasing levels of recycled content in packaging and products; and also through reuse and refill solutions to move away from problematic or unnecessary plastics.
WRAP CEO, Marcus Gover, said
"The way that we make, use and dispose of plastic is transforming, and I am proud of the progress that the Pact has made so far.  But there is no magic want – we're unpicking a highly complex and well-established system, and making sure that we don't simply displace the environmental cost elsewhere.  Retaining the valuable role plastic packaging plays, especially in preventing food waste, is crucial.  We can't gamble with the climate in our desire to tackle plastic waste pollution."
He continues:
"Our Pact members have shown they're committed to this challenge and our new report demonstrates the breadth of action so far on tackling plastic waste.  These aren't token gestures – changes like these require a huge amount of investment and innovation. It shows our members are working collaboratively towards the same goal."
Since The UK Plastics Pact launched in April 2018, a number of other countries have followed suit, with The Netherlands and France launching Pacts in the past year.  WRAP is also supporting the development and delivery of Plastics Pacts in Chile, Malaysia and South Africa, with more in the pipeline for 2020 and beyond.