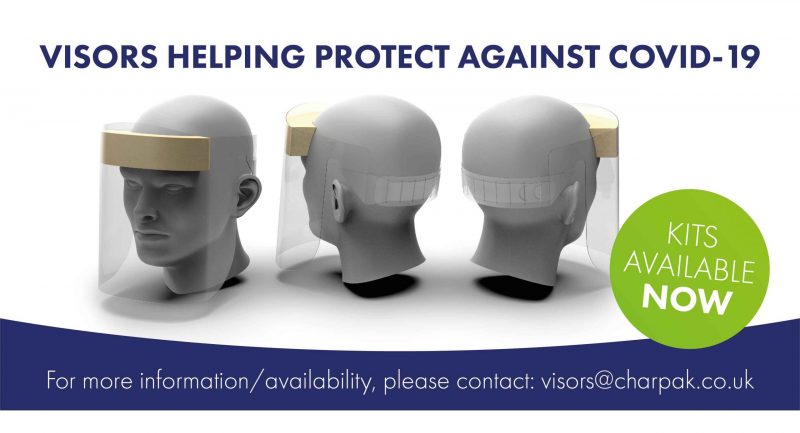 Supporting and Protecting NHS and Key Industries
We are pleased to announce the launch of our PPE Face Visor Kits, designed for the comfort and protection of NHS staff and key workers across the country.
Whilst we are currently prioritising the NHS, we are also offering this to wider Key Industries, where applicable, including food production/distribution, transport & retail workers to help keep our industries and economy running smoothly. We are now in a position to rapidly ramp-up production.
For more information/availability, please contact us via our dedicated email address: visors@charpak.co.uk.
Please note that visors for non-NHS staff will require basic assembly (see below).
Thank you and Stay Safe.