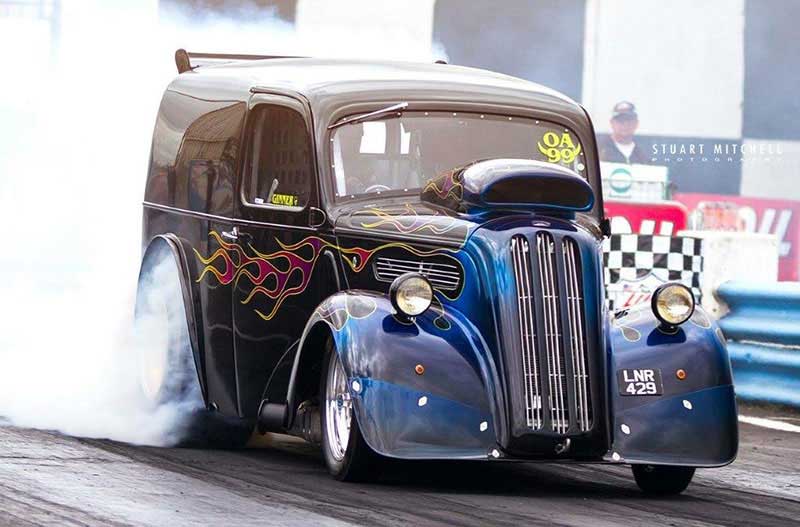 Charpak supports The Outlaws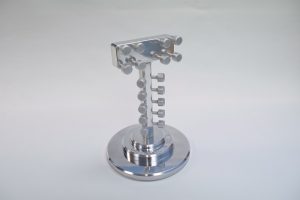 2017 Champion Hot Rod Racers The Outlaw Anglia's Reaction Time Trophy for the best reaction time off the start line was won by OA99, Ginner Middleton.
The Reaction Time trophy was awarded to the winner with the most outstanding performance times across 3 races from the season.  Charpak were proud to provide the impressive trophy – conceptually developed, designed and manufactured in-house by Charpak.
Rachel Hamilton, Quality Manager at Charpak  crews in races throughout the UK in The Outlaw Anglias racing season.  Rachel's partner, a champion hot rod racer, Mark Bracking presented the Reaction Time Trophy to the winning team at a glitzy awards presentation at The Hilton Hotel in Coventry, Warwickshire.
Gary Smith, Technical Director
As a passionate petrolhead myself, we were delighted to be asked to support The Outlaw Anglias with this trophy. Even more so to support Mark and Rachel in their outside work hobby. The Christmas Tree lights trophy, is immediately identifiable to any drag racer. The engineering talents of the Charpak team show just what an impressive design to finished machining can be achieved. We couldn't be happier for the winner, OA99 Ginner Middleton, who is over the moon with having this pride of place on his mantelpiece.
The Charpak Team are looking forward to next season's Hot Rod Racing, and taking up the invitation to both spectate and participate in this adrenalin fuelled sport with the Outlaw Anglia team.