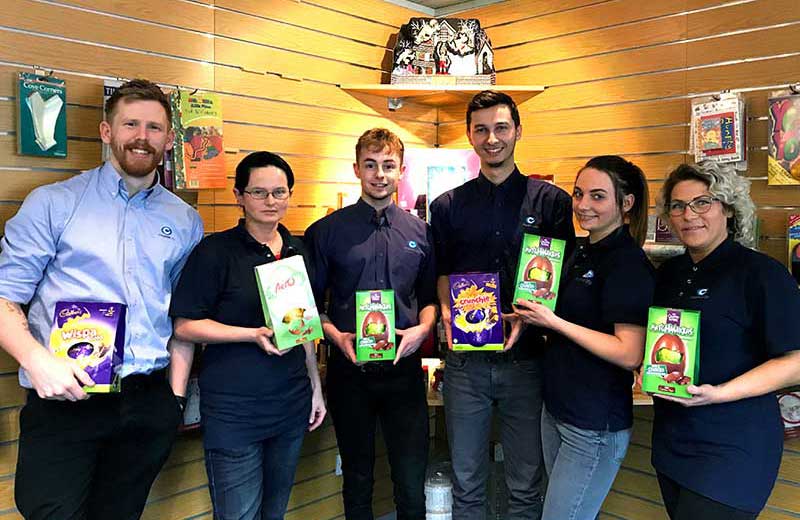 Charpak's Easter Eggstravaganza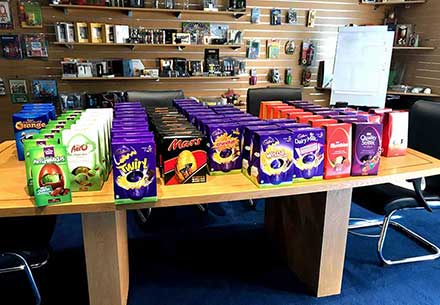 Hundreds of thousands of us looked forward to the extended Easter weekend break, the first bank holiday of 2018.  The opportunity to spend time with family, friends and indulging in the annual Easter traditions, perhaps with or without Easter Eggs and Easter Egg hunts.
The Company Directors, Paul Smith, Gary Smith and Justin Kempson, all keen to join in with the Easter spirit, gave Easter Eggs to every member of staff.
Charpak are proud to employ a diverse workforce, which includes many people from outside the UK.  Some of the team headed home for the holidays and an extended long weekend, whether it was closer to home in England, Scotland, Wales, Ireland, or further afield to Hungary, Poland, Lithuania.
Justin Kempson, Sales & Innovation Director expressed his thoughts
"Christmas and Easter are two of the busiest times of the year at Charpak as we design and manufacture massive quantities of packaging for our customers in the chocolate and confectionery sectors. So, at the end of the first financial quarter what better way than to say thank you to every member of the team for their hard work and efforts by sharing a chocolate indulgence. After all, we are in the market."