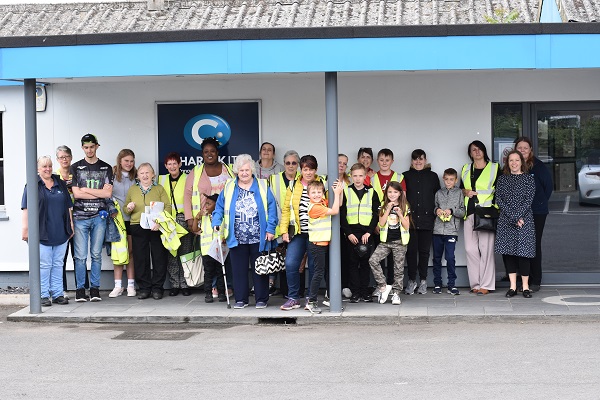 Charpak educational visits
Spreading the word to help reduce plastic pollution, as part of Charpak Ltd's community engagement initiatives the company welcomed the Essex Avenue Community Tenants and Residents Association litter picking team to their Cambridgeshire based Headquarters on Wednesday 29th May.
The dedicated group of adults and children who range from 5 years – 75 years litter pick in their local community during school holidays.  Joined by a Waste Minimisation Officer from Sandwell Metropolitan Borough Council the West Bromwich based litter picking team visited Charpak to understand plastic better and how they could help improve their localised recycling efforts even further.
Edna Dunn, Treasurer said
"The wider community say how good it is to visit our area because it looks so neat and tidy."  She added "The team wanted to visit Charpak to understand what takes places with waste plastic, and provide extra motivation to help them continue with their efforts to take pride in their environment and recycle more."
Following the Sky News broadcast of the Charpak-led Localised Circular Economy in February 2019 where Cambridgeshire plastic is recovered and recycled locally, and then returned to Charpak for re-manufacture into new packaging, the Essex Avenue Community were keen to find out more.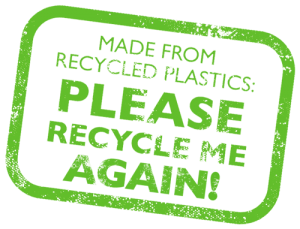 Paul Smith, Managing Director said
"We are appreciative of the Sky Ocean Rescue team for televising our localised circular economy; as this helps us prove that not all plastic is waste and ends up in the ocean.  Through our localised circular economy we demonstrate how the waste and recycling system can work with companies like ourselves to reduce plastic pollution."

He added "We were only too happy to welcome the Essex Avenue Community Association to Charpak and we hope they will spread the word and share their experience with others to help others recycle better.  We distribute our packaging products nationwide so the wider audience we can reach, the happier we will be.  We can make a substantial contribution to ensure better use of plastic as a material, and reduce plastic pollution."
Keen to encourage more and better recycling, Paul Smith, Managing Director and the Charpak team explained how the company uses recycled plastic to manufacture its packaging, and also re-manufactures it into new packaging following use, the sorting of waste, super-cleaning and re-processing.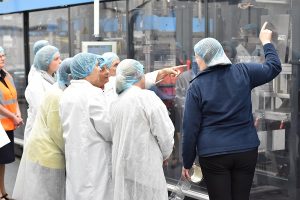 As part of the visit the adults were taken on a Factory Tour by Rachel Hamilton, Quality Manager, so they could see first-hand the latest new packaging innovations being manufactured from the super-cleaned and recycled plastic into new 100% recyclable and widely recycled food packaging.
The children were given an educational talk by Kate Robinson, Design and Technical Manager who explained why different types of plastic are used – illustrating how plastic prevents food waste, uses less water, and different types are needed for different application from, food and cakes, to microwave meals, Peppa Pig jelly moulds and baking Paw Patrol and Jurassic Park Celebration Cakes.  Kate added
"The engagement and questions from both the children and adults was exceptional; they are obviously passionate about their local environment, and to see them handling our brand-new packaging which replaces hard to recycle packaging – on the day it launched in UK supermarkets was a joy to behold."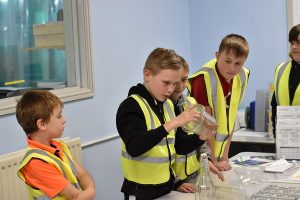 Edna Dunn, shared effusive feedback
"Thank you so much for allowing us to visit Charpak Ltd, it really was appreciated by us all. We learnt a lot about recycling; and found the visit to Charpak very informative and inspiring."
To find out more about plastics and recycling visit our helpful FAQs.
To find out what, where and how to recycle in your region of the UK visit Recycle Now