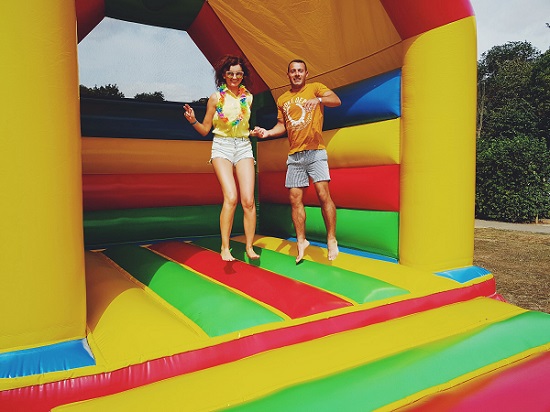 Charpak Summer Family Fun Day
The sun shone down on Charpak employees, their families and dogs at the annual Family Fun Day at Hinchingbrooke Countryside Park, Huntingdon on Saturday 4th August.
As a family run business,  the Directors are keen to reward employees for their dedication and hard work with fun and festivities.  Hosting the Family Fun Day the well equipped Countryside Centre catered for hungry mouths, and Face Painting for children and big kids alike.  Based locally to Charpak's Huntingdon HQ many families made the most of the Summer sunshine cycling and walking to the event.
The 26 degree heat didn't put off the 5-a-side football teams as they battled to become tournament champions.  With all departments represented it was a competitive tournament with each team, or shift striving to be top of the league, and win the coveted trophy.  In a hotly contested final, Wojciech even took out Paul Smith, Managing Director, with a strong challenge.
Hearty congratulations to the eventual winners – Wojciech, Bob, Marek, Mariusz and Kamil.
A delicious Hog Roast and hearty hotdogs were laid on to feed over 150 people who joined the festivities.  With Tug-o-War and Rounders plenty of participants were able to work off their lunch, and follow it up with tea and cake.  The cheerleaders basked in the sunshine, or made the most of the two bouncy castles and giant inflatable assault course.  There was plenty provided to keep all the children (and more than a few adults) entertained.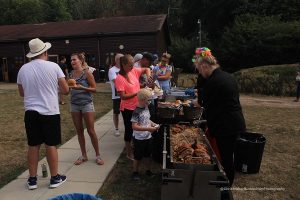 Volunteers manned the Face Painting area, producing interesting creations from Spiderman through to some lovely princesses.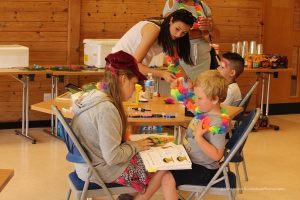 Our thanks go out to Huntingdon District Council's Countryside Centre team, the Spitting Pig Co, AAA Inflatables and all the Charpak volunteers who helped make the Summer Family Fun Day such a successful and fun event.  Two weeks later and the team are still discussing the event, and already negotiating the Transfer window and fees for 2019 5-a-side teams!