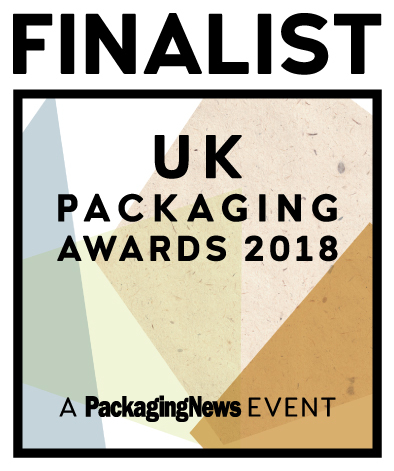 Finalists in UK Packaging Awards
Charpak Limited are delighted to announce we have been shortlisted for the prestigious Packaging News UK Packaging Awards in the SME of The Year category.
Against a backdrop of the demonisation of plastics, and single use plastics in particular, we are proud to be at the forefront of driving sustainability within the packaging industry and are working with a number of partners to create the Cambridgeshire Closed Loop Partnership. To improve packaging recycling, and packaging sustainability, Charpak are actively changing the narrative from single use plastics to multiple use and reuse of plastic packaging.
As founder members of WRAP's UK Plastics Pact, and members of RECycling Of Used Plastics Limited (RECOUP), Charpak are collaborating with Cambridgeshire RECAP Waste Partnership to develop an education programme that helps reduce consumer confusion about plastics recycling. This is a Cambridgeshire wide initiative, and a UK first: to close loop plastics waste.
Charpak has reported successive years of stellar growth over the last five years by developing market leading innovation in packaging design and manufacture. With over 99% of Charpak's packaging manufactured from recycled plastics the SME is leading the way for other, far larger, organisations to follow.
As part of the continued investment in the business' expansion, four new production thermoforming machines are being commissioned during 2018. As an agile SME with all capabilities in-house, our impressive turnaround time from initial design brief to production is just 29 days. Find out more
Paul Smith, Managing Director advises,
"We are thrilled to announce Charpak has been recognised in these prestigious national packaging awards. Charpak look forward to the final outcome from the judging panel."
The UK Packaging Awards are hosted by Packaging News.  Entries will be judged by an independent panel of packaging buyers and specifiers from brands including; Heineken, Nestle Product Technology Centre and The Packaging Federation.
The UK Packaging Awards 2018 will be presented at a glittering awards ceremony on Tuesday 30 October 2018 at the Grosvenor House Hotel on Park Lane.