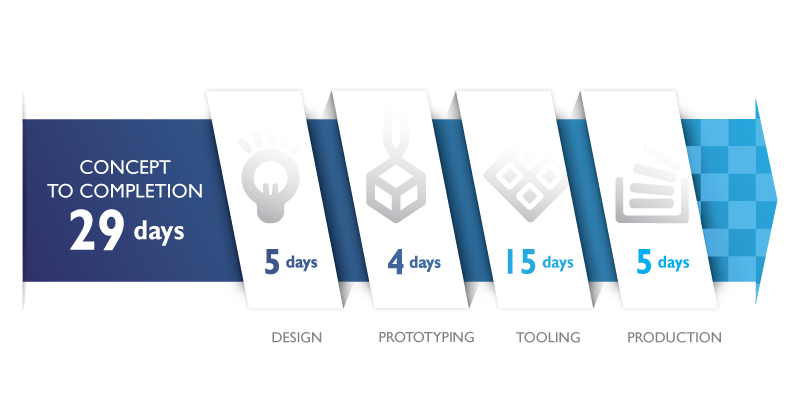 Concept to Completion: 29 days
THE CHARPAK WOW
Offering the complete packaging service Charpak is vertically integrated with its design, prototyping, tooling and production capabilities ALL in-house.
The company's agility and flexibility ensures every client receives impeccable service, and responsive lead times.  Imaginative concepts through to full manufacture can be delivered in just 29 days.  Every bespoke design is unique to each of our clients.  To find out how we deliver this promise, read more ….
If you're looking for a quick turnaround time, we can do it.
If a complex packaging challenge and need expert advice, look no further.
From bespoke production for seasonal ranges, or all year round manufacture, Charpak deliver.
Charpak's commitment to NPD and feasibility studies are substantial investments which can also stretch over a period of months, if required, to ensure new packaging and innovative solutions are fit-for-purpose for our clients each time, every time.
With plastic packaging being a topic of hot conversation, and rightly of consumers concern, confusion, and mis-information is growing exponentially on a global scale.  The environmental impact, sustainability must never be far from mind. Charpak always designs sustainability into NPD and packaging.
This simple 5 step process for circular design is always applied:
Assess product technical and functional requirements

Review the most feasible materials.

Conduct a lifecycle analysis, and end-of-life audit

Target minimal environmental impact

Address waste minimisation:  reduce / reuse, recycle
Get in touch with the team today to discuss your packaging needs.