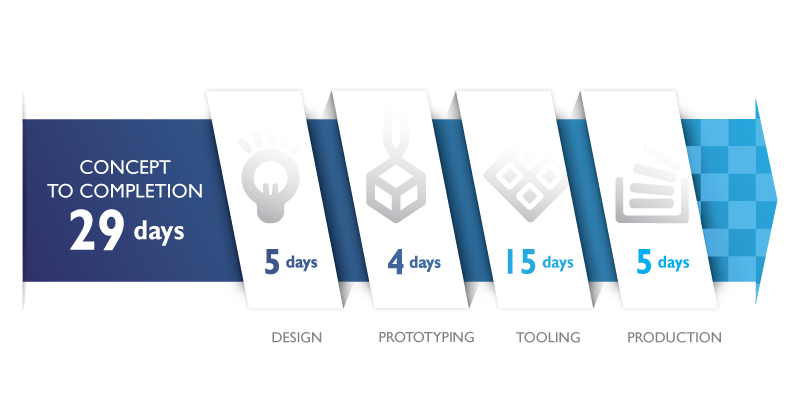 NPD and Packaging Innovation
Offering the complete packaging service Charpak design, prototyping, tooling and production capabilities are ALL in-house.  Our UK-based Cambridgeshire headquarters provides bespoke packaging solutions for UK, European and global supply chains. 
We offer the complete service from initial concept designs to full manufacture. 
Our responsive team can design and manufacture your packaging in just 29 days.  Charpak's highly professional, dynamic experts are brilliant in their ability to rise to a challenge.  Designed for Recyclability, and Designed for the Circular Economy find out how we can resolve your packaging needs. Read more ….
Our packaging design team, rapid prototyping, tooling, engineering and manufacturing facility is based in-house within the UK. 
For complex manufacturing solutions our technical experts, FMCG, healthcare and advanced engineering Consultants will find your perfect solution.

  
Our NPD Team, designers and market specialists are here to help with your packaging: from small production runs to multi-million manufacturing volumes.



Over 3 decades of expertise delivers you the highest level of materials knowledge, precision-engineered design and packaging solutions.  NPD is part of the company's DNA.  Robust testing of concept designs, and advanced-engineered themoformed packaging ensures every piece of packaging is fit-for-purpose.  We are committed to creating your perfect packaging each and every time.
Serious about Sustainability Charpak packaging specialists Design for Recyclability.  Our company ethos is to design sustainability into all NPD and new packaging.
This simple 5 step process for the circular economy always applies these core design principles:
Assess product technical and functional requirements.

Review the most feasible materials with packaging reduction and lightweight packaging front of mind.

Conduct a lifecycle analysis, and end-of-life audit and recommend the least impactful solution.

We strive to keep all resources and materials circular wherever possible.


Address product and packaging waste minimisation for better resource management:  reduce > reuse > recycle > remanufacture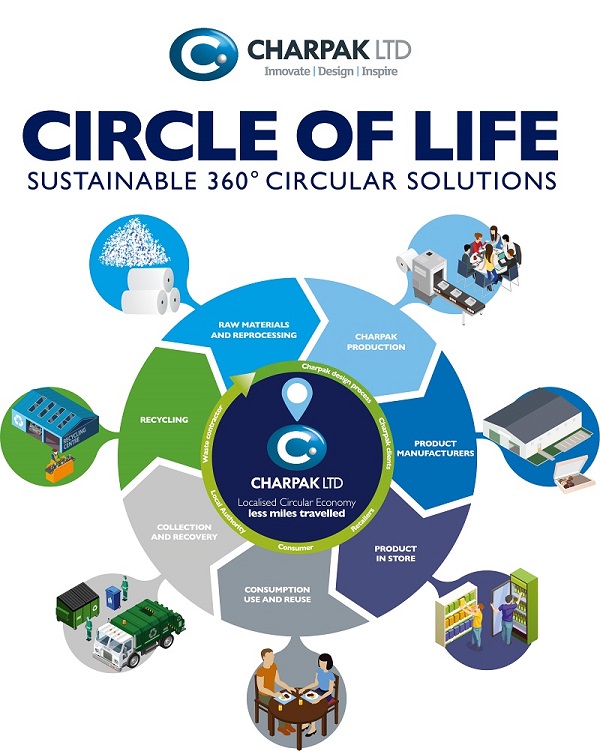 SUSTAINABLE PACKAGING DOESN'T NEED TO COST THE EARTH
Recent developments:
2020: With our supply chain partners we have developed a new jazz solution re-using recycled coloured plastics, made from 86% recycled material, which can re-use black plastic packaging.
2019: Targeting zero waste we launched the UK's first Localised Circular Economy in 2019 collaborating across the waste management, recycling and reprocessing and packaging supply chain.
2019: The Charpak designed Twist-Loc Tub protects FMCG ambient and chilled food products.  The unique design removes micro-plastics, uses less material and is 100% widely recyclable. This new solution was awarded Innovation of the Year at the UK Packaging Awards in 2019.
2018: Awarded SME of the Year at the UK Packaging Awards in recognition for our developments and innovations to packaging sustainability.
2017:  Highly Commended Runner Up in the UK SME Business Culture of the Year Awards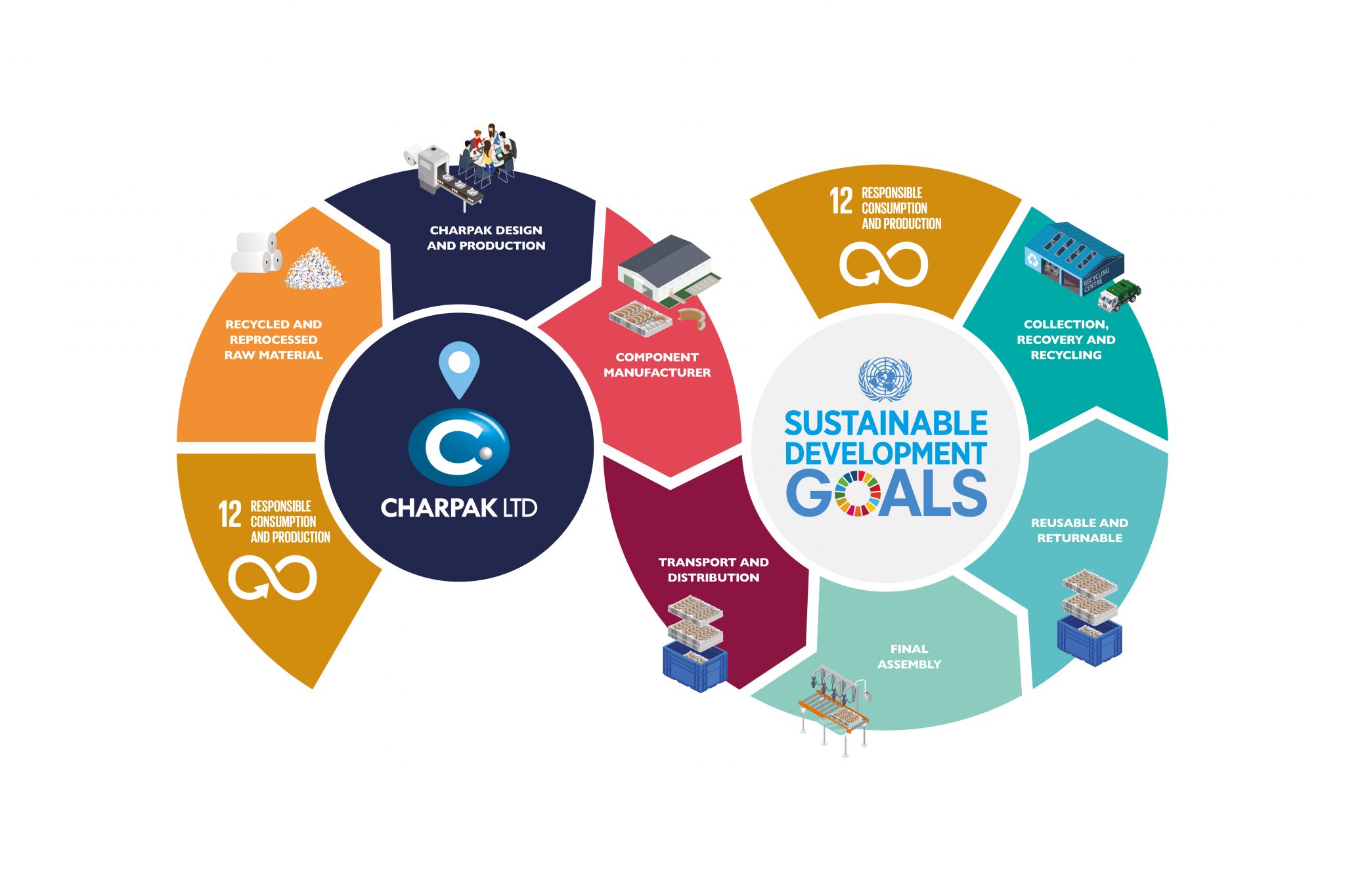 To discuss your packaging needs Contact Us