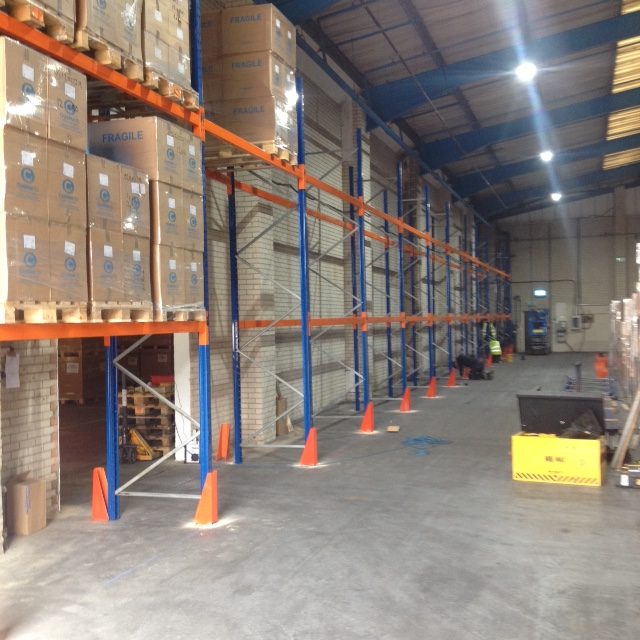 Investment Programme continues…
As part of the company's expansion plans and continued investment in the business Charpak have secured two additional storage premises in Tower Close, Huntingdon.
Nick Capeling, Logistics Manager says: "Our combined facilities at Tower Close mean we can be even more responsive to our customer needs, ensuring efficiency in production, warehousing and distribution of stock.  By producing large production runs using modern machinery enables us to improve manufacturing efficiencies, and reduce power usage ensuring stock is available for our customers to call-off stock as required, or for a just-in-time basis. Future plans for our warehouse and distribution programme include reviewing our transport fleet and potentially increasing our offsite storage capabilities further."
Located less than a mile from Charpak's core manufacturing headquarters in St Peters Road, Huntingdon, the additional facilities are part of a 5 year investment programme. The new storage and warehousing facilities for our clients in the food, beverage, luxury packaging and automotive industries ensures Charpak's ongoing investment programme is focused on delivering the highest quality service, products and distribution of products.
By bringing the previously contracted out third party warehousing facilities (based 9 miles away) this investment further demonstrates Charpak's Environmental Policy and 100% commitment to minimising and reducing environmental impact.   This substantially reduces the CO2 emissions reducing both the mileage travelled and number of journeys taken in the vehicle fleet.
The family owned business, who distributes packaging to a range of UK and international market sectors, is recognised locally as one of the largest employers in the Huntingdon market town. Part of the company's expansion is to ensure the highly regarded local company not only safeguards existing employees roles, but also expands to grow the employment opportunities for the local community.