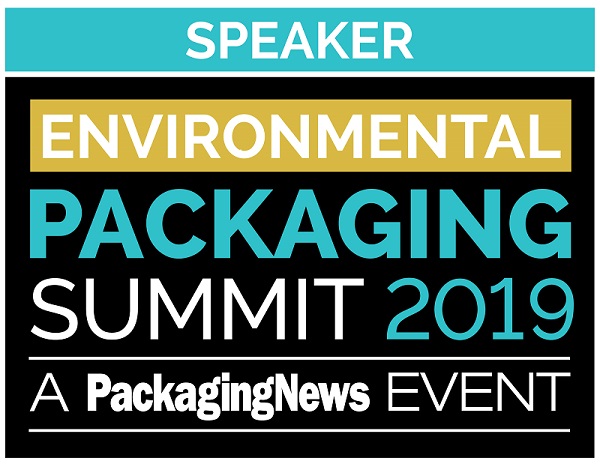 Join us at The Environmental Packaging Summit
The Environmental Packaging Summit is taking place on Tuesday 16th July 2019.  Hosted by Packaging News and taking place at The Crystal in London, this one-day event examines how the packaging industry can respond to the growing pressure on sustainability, from design and manufacture through to end of life and waste management.
Liz Bonnin kicks off the Summit with an inspiring Keynote session setting the scene with her views on packaging and the environment.  The agenda concludes with Lord Deben chairing the final panel discussion addressing climate change and how best to educate the public on the role of packaging.
Themes running through the day include innovations in plastic solutions, sustainable design, circularity and waste management, cross-industry collaboration and consumer engagement.  The jam-packed interactive day includes panel discussions, on-stage presentations and a host of exhibitors.
Session 1: Plastic:  What measures are being taken to combat the PET hate?

Session 2: Circular in Motion

Session 3: Good ideas can't go to waste

Session 4: Consumer attitudes to packaging and educating the masses
Charpak's Justin Kempson is taking part in the panel discussion focused on the Government Reforms where he will debate the positives and negatives of DRS with Chris Preston of Defra, representatives from British Glass and litter campaigners.
WRAP are sharing their latest update on The UK Plastics Pact, the European Commission are presenting the latest advances in the Circular Economy Action Plan, and INCPEN reveal the results of their latest consumer research.
This not to be missed event brings together experts from across the industry for an insightful and engaging solutions-led conference.
Charpak have secured a discount for our valued clients.
Join us at the Environmental Packaging Summit, which runs from 9.30am – 5.30pm, followed by networking drinks into the early evening. Contact enquiries@charpak.co.uk to request your discount code.