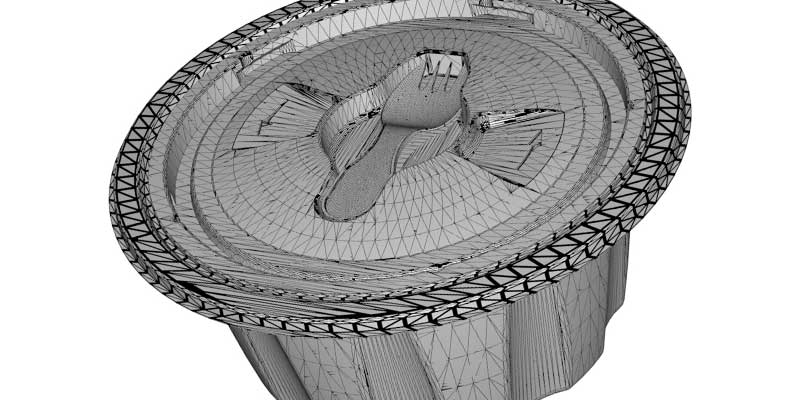 Twist-Loc: innovative packaging at it's best
With plastics and the environmental issues being a hot topic, there is no better time to invest in the least environmentally damaging packaging.
Committed to minimising environmental impact, Charpak's latest patented packaging innovation Twist-Loc is a fully recyclable rPET thermformed container.  The rPET lid and base firmly locks into place.  Its integrated locking device has zero 'tear-off bits' to minimise leakage into the environment.  By using Twist-Loc customers no longer have to 'tamper-evident' label this robust packaging. The tamper-evident packaging ensures safety of product in retail, and is lightweight, tough and resilient throughout manufacture, transport and distribution.
Twist-Loc is perfect for eat-me-keep me packs for busy consumers wanting to keep products fresh for later.  Long shelf-life is guaranteed with the benefit of reducing food waste.  Twist-Loc is available with a fully wrapped and recyclable label for client branding and clear food labelling. Containing a minimum of 75% recycled plastic this new packaging solution is 100% recyclable, reusable, widely recycled, and collected by UK household kerbside collections.
Twist-Loc is a perfect solution for ambient cakes, desserts, snacks and food-on-the-go. It can be used for both food and non-food products.  There is no better alternative to the black plastics so many products are packaged in, and can be replaced with a clear and widely recyclable packaging format.  Twist-Loc's clear packaging shows off products in all their glory.
Justin Kempson, Director of Sales & Innovation states:
"In our business, supplying high clarity plastic formings allows our customers to show off their fantastic products to their full potential.  We always task our designers with 'thinking outside the box'.  Why hide stunning product inside a carton or box when you can use Twist-Loc to sell your product."

Get in touch with Charpak to see how we can help you achieve success with your great products in our great packaging.