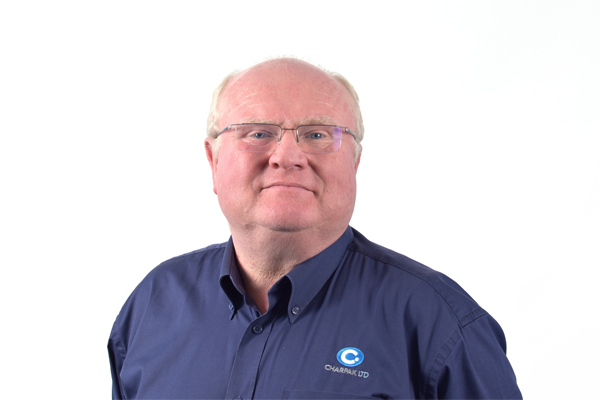 Charpak appoints high performance engineering specialist Niall Johanson
Charpak is pleased to welcome Niall Johanson to head up its burgeoning business in the automotive sector and within complex manufacturing supply chains.
Niall's vast experience is well known in the industry from Formula One and throughout general automotive.  Niall's 2 decades of expertise comes from working for and alongside Peugeot-Citroen, Renault and others, especially within high-performance engineering, Formula One and World Rally.
Niall's enthusiasm for clever automotive engineering stems from his love of motorsport. He has been building and driving his own racing cars since he was 19 and won his first championship at the age of 24.  Niall's first rally car was built in the 1980s and he is currently restoring a 1975 Ginetta G21.  His first foray into restoration as a young teenager was a temperamental Italian moped; his expertise in both 2 and 4 wheels has no boundaries.  Niall's consultative approach extends into advising Technical Directors from a range of the most recognisable global names in motorsport.
Justin Kempson, Sales & Innovation Director advises
"Niall will be invaluable to Charpak in taking our bespoke manufactured packaging to the automotive sector, already working closely with our existing automotive clients. With Charpak's 5 year multi-million investment in engineering and packaging technology well underway our capabilities for solving the problems experienced throughout the automotive supply chain guarantee improvements in vehicle reliability, production line efficiencies and add substantial value at every automotive tier.  We are very excited for the future in this sector as it's a perfect match of UK leaders in packaging working with the best-in-class automotive manufacturers."
Paul Smith, Managing Director adds: "Niall's in-depth technical knowledge of how original equipment manufacturers work with their multi-tiered supply chains will be instrumental to Charpak in maintaining the high standards of innovation that has become increasingly vital within modern manufacturing."